After entering Masonic Village at Elizabethtown's 1,400-acre countryside campus and driving down the sycamore tree-lined boulevard, visitors are greeted by stately granite and limestone buildings. Built in the 1900s, these historic buildings have undergone renovations over the years to incorporate modern updates and are home to 319 senior living rental apartments.
Rental apartments offer the same benefits and amenities as an entrance fee apartment without the "up-front" fee. As part of Masonic Village's continuum of care, residents have access to personal care and nursing care services, should they need them in the future, giving them a life lease guarantee.
These charming apartment buildings offer a variety of unique floor plans, ranging from a one-room studio to a two-bedroom apartment.
Rental apartments allow residents to rid themselves of excess space, while enabling them to gather with friends and neighbors in the common recreation areas located inside each building, as well as on spacious front porches. The included storage units help with stowing holiday decorations or out-of-season clothes. On-site, free laundry facilities are available within each building. Large window sills and unique nooks and crannies are perfect places for a cat to lounge (Masonic Village allows pets at no extra fee) or simply provide places to showcase a plant collection and family photos.
Door-to-door shuttle services allow residents easy access to all the campus amenities, or if residents prefer to drive, parking is conveniently located near each building.
Masonic Village has a variety of living accommodations to suit nearly every budget and move-in timeframe. Rental apartments generally have a much shorter waiting time than entrance fee apartments with all the same benefits. Residents enjoy the character of historic buildings in a completely renovated individual apartment with secure building access.
Whatever living option you select at Masonic Village, it's easy to Enjoy Life Your Way. For pricing, visit the Retirement Living cost page. Contact our Sales and Marketing Office to arrange a personal visit: 800-676-6452 or mvemarketing@masonicvillages.org.
Rental Option Advantages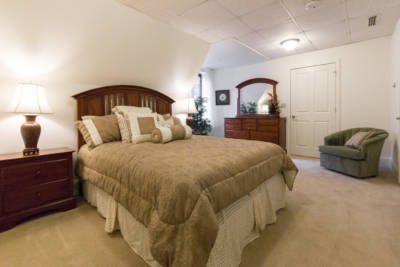 Less wait time to move in
No entrance fee
Still part of the continuum of care (access to personal care and nursing services)
Storage unit included
Parking included with plenty of spaces
Pet-friendly with no extra fees
Monthly service fees include the same services as entrance fee (phone, cable and internet optional)
Meal plan included
Wide variety of floor plans in buildings with unique architecture
Completely renovated apartments
Shared outdoor space
Shared common recreation space in each building
Convenient location to campus amenities
Secure access to building
Door-to-door shuttle service
Nurse response and 24-hour security