Surrounded by supportive staff, receive the assistance you need and the loving attention you deserve. Nursing, therapeutic recreation, social services, spiritual care, music therapy, housekeeping, dining services and maintenance personnel grow to know you and your family.
Choose from an array of events and programs each day. Maintain a garden in a raised bed, or take part in fitness classes or meditation sessions. Explore your creativity with ceramics, or reminisce and engage with music therapy. Take a trip to a local restaurant, enjoy a visiting entertainer or attend a worship service. Visit with the birds and fish located throughout the Masonic Health Care Center, or spend time with children from the nearby child care center during intergenerational programs.
Around-the-clock care within intimate neighborhoods offers you peace of mind so you can enjoy your life to the fullest. Each neighborhood features a common living area, spacious kitchen and dining area and family room.
Services to complement your care:
Physician services
Restorative nursing care, which encourages
safe and independent living
Medication management
On-site pharmacy services
On-site dental and podiatry services
On-site registered dietitian
Access to behavioral health services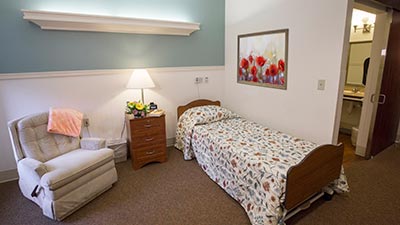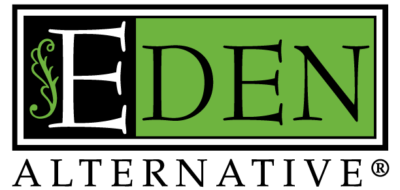 The Eden Alternative® philosophy promotes active and caring environments which encourage self-worth, camaraderie and excitement for residents and employees, and you can see it in action every day at Masonic Village.
As a certified Eden Alternative® community, Masonic Village is home to companion pets that bring variety and spontaneity into your daily life. Children and volunteers visit regularly, giving you the opportunity to build meaningful relationships. Even our landscape, activities, dining and staff training revolve around these principles.