With the right amount of assistance, you're free to explore your hobbies and interests.
Enjoy entertainment, gardening, creative arts, music therapy, spiritual services, wellness and lifelong learning opportunities, intergenerational programs, visiting pets and more. Shuttles transport you around campus and on monthly outings, including trips to shopping centers and restaurants.
Relax in your comfortable suite featuring attractive furnishings and plenty of space for your personal mementos. Caring and professional staff provide for your needs and enhance your life.
Services included in the basic monthly service fee*:
Three meals daily in the Terrace View dining room
Weekly housekeeping services
All utilities (except telephone and cable)
On-campus shuttle transportation (for those able to travel without assistance)
Recreational opportunities and social events
Limited assistance with personal hygiene, bathing, dressing and activities of daily living
Medication administration
Assistance available 24 hours a day
*Additional charges may apply for greater care needs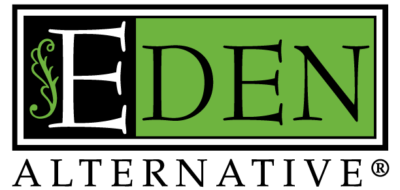 The Eden Alternative® philosophy promotes active and caring environments which encourage self-worth, camaraderie and excitement for residents and employees, and you can see it in action every day at Masonic Village.
As a certified Eden Alternative® community, Masonic Village is home to companion pets that bring variety and spontaneity into your daily life. Children and volunteers visit regularly, giving you the opportunity to build meaningful relationships. Even our landscape, activities, dining and staff training revolve around these principles.