Explore Masonic Village at Elizabethtown
Click on the red markers for photos and descriptions of highlighted amenities.
Clinics Building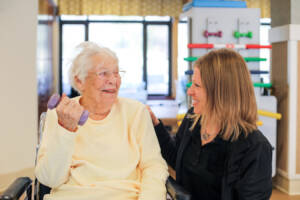 The clinics offer convenient access to dental, podiatry, eye care, audiology, continence care, orthopedic, behavioral health, psychology, dermatology and outpatient rehabilitation services.
Grand Lodge Hall
A historic focal point of campus, Grand Lodge Hall is home to a library, gift shop, hair salon, lifelong learning center, creative arts and ceramics studio, restaurants, tavern, apartments and more.
Formal Gardens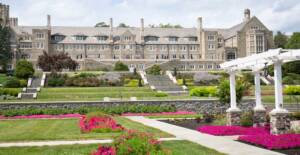 Completed in the 1930s, the Formal Gardens lead to Grand Lodge Hall. The six and a half acres of gardens are open to the public and boast thousands of flowers and foliage, walking trails, a fountain and reflection pool.
Baird Wellness Center
Open to residents, employees and volunteers, the Baird Wellness Center offers personal training, classes, multiple pools, therapeutic massage and more.
Rooster Woodshop
This fully-equipped 8,700 sq. ft. woodshop is designed for residents to hone their creativity. It features 56 work benches, over 20 assembly tables and a paint booth. The showroom is open to the public and items are available for purchase.
Pharmacy
The Masonic Village Pharmacy offers convenience, personalized attention and competitive prices. Delivery and pick-up services are available. The pharmacy serves Masonic Village residents and staff and other local long-term care communities.
Veterans Grove
Dating back to 1920, the Veterans Grove has served as a contemplative memorial for visitors and residents to honor and pray for those currently serving in our Armed Forces and pay respect to all veterans, especially those who have given the ultimate sacrifice to preserve the freedom we enjoy each day. The Eternal Flame monument was dedicated in 2014 in tribute to all military and veterans. Picnic tables and restrooms are available for visitors.
Masonic Children's Home
The Masonic Children's Home supports up to 40 school-age children in a caring, home-like environment at no cost to their family or guardians. More than 2,000 children have been cared for since 1913.
Bleiler Caring Cottage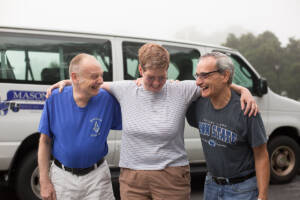 Bleiler Caring Cottage provides personalized support services for up to eight adults with intellectual developmental disabilities.
Farm Market and Orchard View Café
The Masonic Village Farm Market is stocked with fresh produce, wholesome products and baked and canned goods grown and made by Masonic Village and other local farms. Visitors enjoy premium ice cream and specialty sandwiches from the Orchard View Café
Sell Chapel
An active, non-denominational congregation that offers services to residents and the greater community.
Visitors Center/Sales & Marketing & Executive Offices
The sales and marketing team offers tours and guidance for those interested in making the move to Masonic Village. Schedule with their team for a personal tour of our campus.
Brossman Pool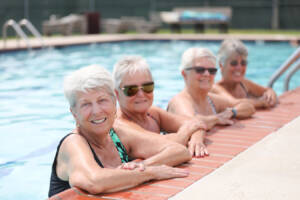 This outdoor pool is open from Memorial Day weekend through Labor Day.
Patton Campus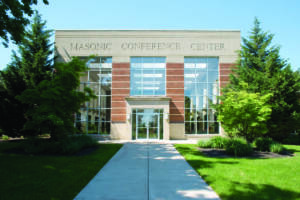 Patton Campus offers outdoor tennis courts, an indoor pool, a gym, a multimedia conference center, classrooms, dormitories and more, as well as the offices for the Pennsylvania Masonic Youth Foundation.
Model Railroad Club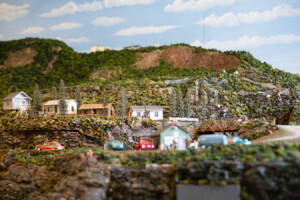 Home to seven different scale layouts with thousands of feet of running railroad track, as well as one-of-a-kind collectibles, this club holds monthly open houses welcoming the public.
Amateur Radio Club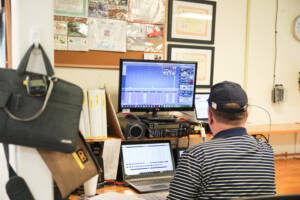 The Amateur Radio Club provides residents the opportunity to communicate across the globe with a fully-equipped and licensed ham radio station.
Masonic Health Care Center
The Masonic Heath Care Center and Freemasons Building are home to residents receiving personal care, nursing care, memory support, transitional care and end-of-life care.
Gardening Plots
Acres of garden plots welcome residents to plant their own flowers, fruits and vegetables. Residents enjoy access to community tools and easy access to water and composting.
Home Care, Home Health and Hospice Offices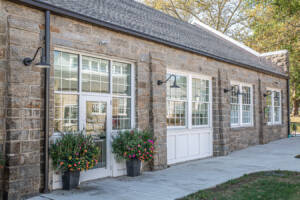 U-Gro Learning Centre
U-Gro Learning Centre provides childcare opportunities for infants, toddlers, preschool and school-aged children. Its location provides intergenerational volunteer oportunities for Masonic Village residents.
Duck Pond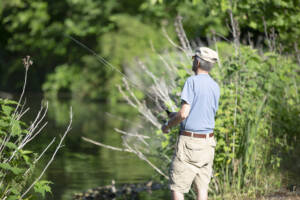 A picturesque, shaded spot among the 12 miles of walking paths on campus, the duck pond and surrounding area is home to a variety of local wildlife.
Conoy Creek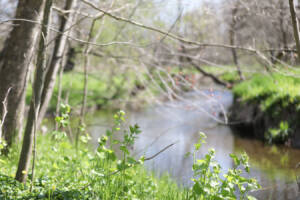 Visitors and residents can walk along Serpentine Road to see the Conoy Creek, a scenic waterway used for fishing and recreation. In 2008, 3,200 feet of the creek's floodplain was restored, thanks to a Department of Environmental Protection Agency's Growing Greener II grant.
Amtrak Station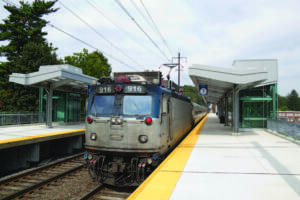 The Amtrak station allows for easy access to major nearby cities, including Harrisburg, Philadelphia, Trenton, Newark and New York.
Clubhouse
The Clubhouse is home to a full-service restaurant as well as activity rooms, a gift shop, craft room, library, private dining room, bank and hair salon. Residents meet here for dining, events and engaging programs.