Clinical and Therapeutic Services
Our on-site services are available to Masonic Village residents and the greater community.
Clinical and Therapeutic Services Available to Residents
A full range of services provide you the convenience of receiving specialized care, on a fee-for-service basis, without leaving Masonic Village's campus.
Audiology
Behavioral health
Dental clinic
Laboratory
Occupational therapy
Ophthalmology/Optometry
Orthopedic
Pharmacy
Physical therapy
Podiatry
Speech language pathology
Therapy pool
The Outpatient Rehabilitation Clinic offers physical, occupational and speech therapy. The Masonic Village Pharmacy is located in the Sycamore Square Marketplace at the front of the campus and provides delivery services. Lancaster General Health Physicians Family Medicine, also located in the Sycamore Square Marketplace, includes physician and nurse practitioner services.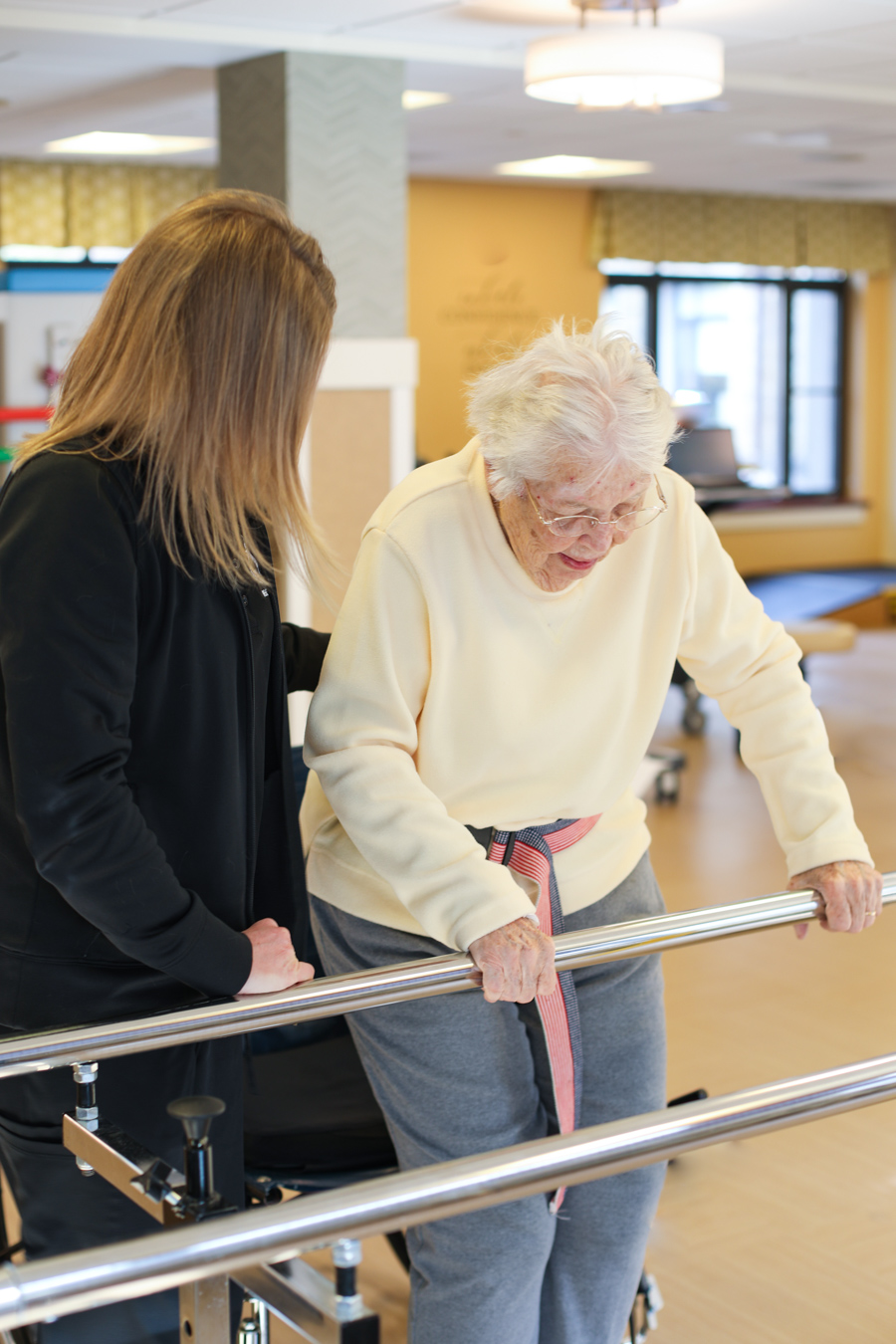 Services for Daily Living
Masonic Village has you covered with both inpatient and in-home services for short- and long-term care needs.