Find the right amount of care and support at Masonic Village
Select from personal care, nursing, memory support and rehabilitation services.
Receive around-the-clock care in comfortable, attractive accommodations. Clinical services offer support at your convenience.
Retirement living residents receive preferred access to personal care and nursing services on a fee-for-service basis depending on specific health care needs.
Home and community-based services, available to Masonic Village residents and the greater community, include home care, home health, hospice, pharmacy and short-term rehabilitation.
Contact us today to learn how we can coordinate all/any of these service for you or your loved one.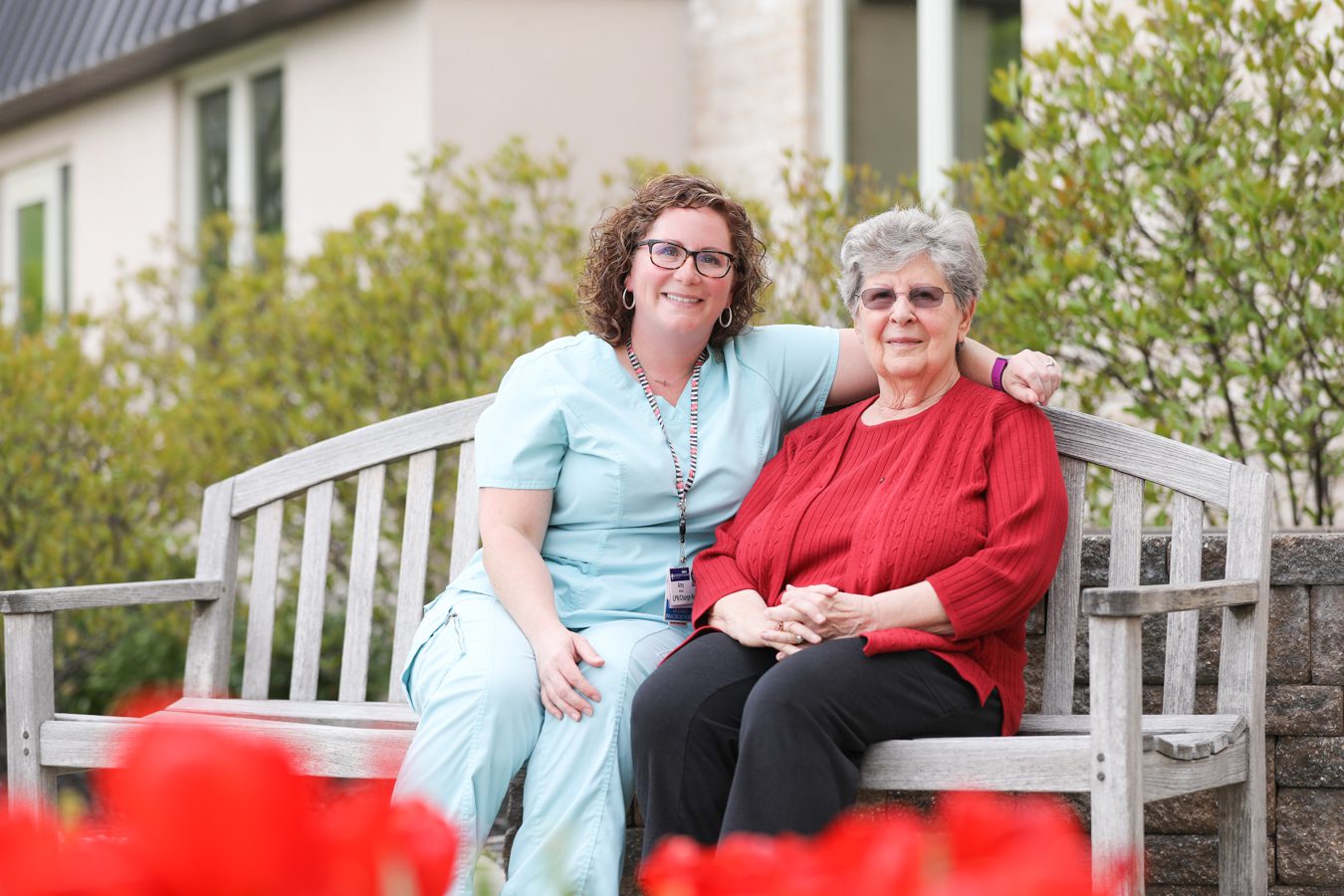 Personal Care
This service is sometimes called assisted living (although there is a medical distinction). For those who need some daily assistance, personal care suites in the Freemasons Building offer attractive furnishings, numerous amenities and the comfort and security of around-the-clock care. We help with daily living assistance, medication administration, cooked-to-order meals, housekeeping services, transportation and social services, while you focus on entertainment, recreation, lifelong learning and wellness programming, spiritual services and other interests.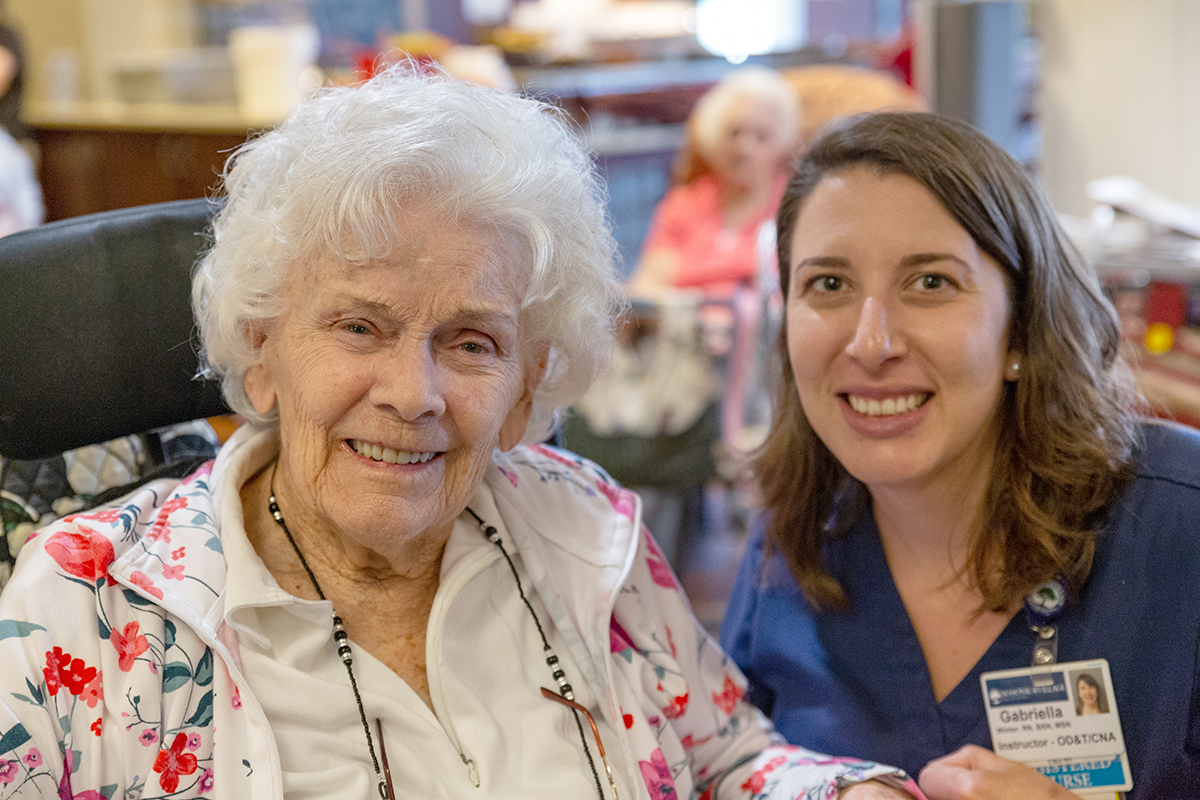 Some may refer to this as long term care or nursing home care. Each suite within the Masonic Health Care Center has attractive furnishings and is part of an intimate neighborhood featuring its own recreational area, spacious dining and kitchen area, pantry and family room. Around-the-clock care offers you peace of mind so you can focus on your interests. Daily rates cover three cooked-to-order meals daily, housekeeping, on-campus transportation, spiritual services, music therapy, entertainment and recreation.
The Masonic Health Care Center is Medicare- and Medicaid-approved.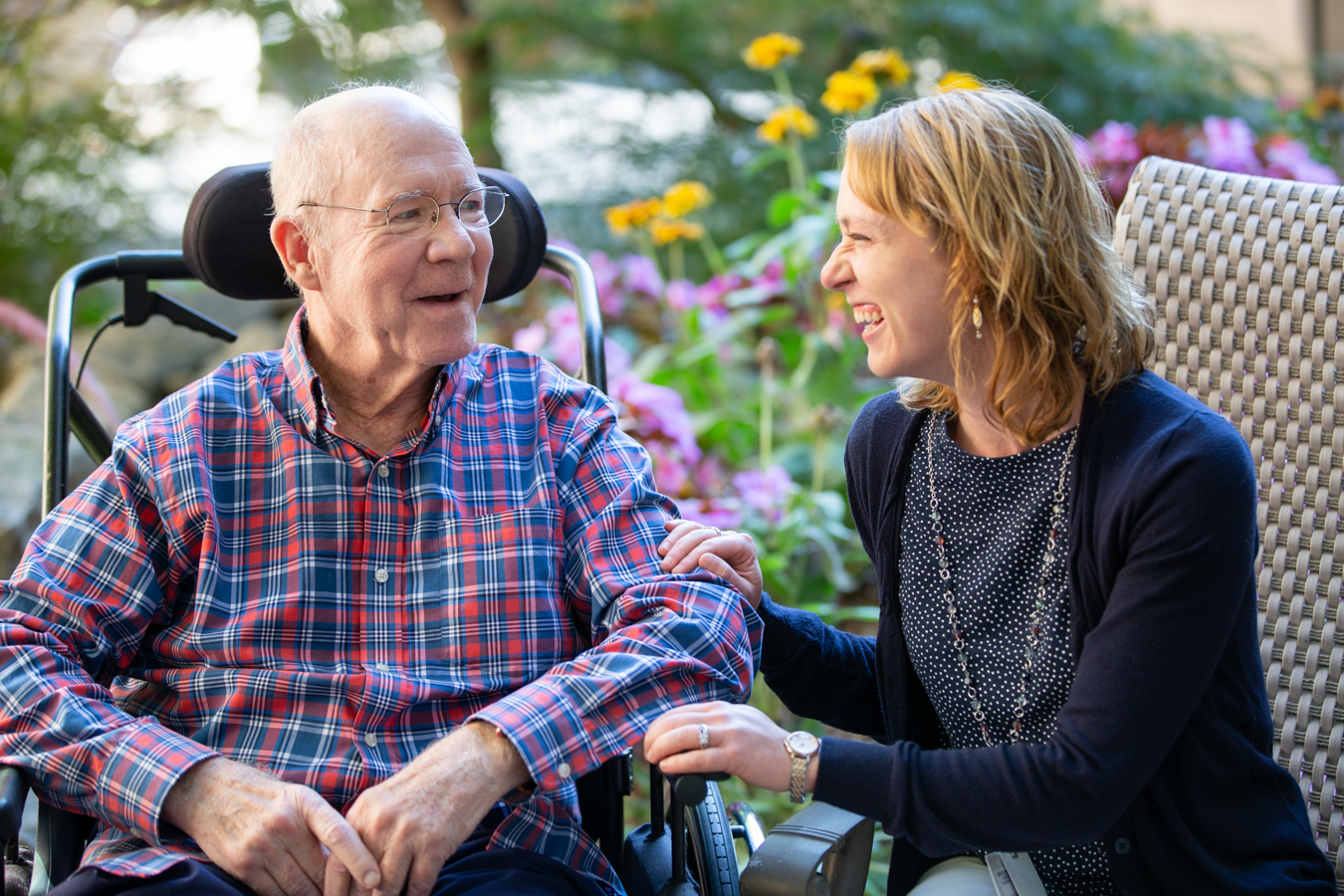 Memory Support
Loved ones with Alzheimer's disease and other related dementias receive individualized care in three specially-designed neighborhood residences tailored to maintain the dignity, respect and safety of each resident within a secure environment.
Each neighborhood is designed so staff can target programs to meet the needs of each resident. Neighborhoods offer a recreational area, dining room, family room and beautifully designed outdoor courtyards.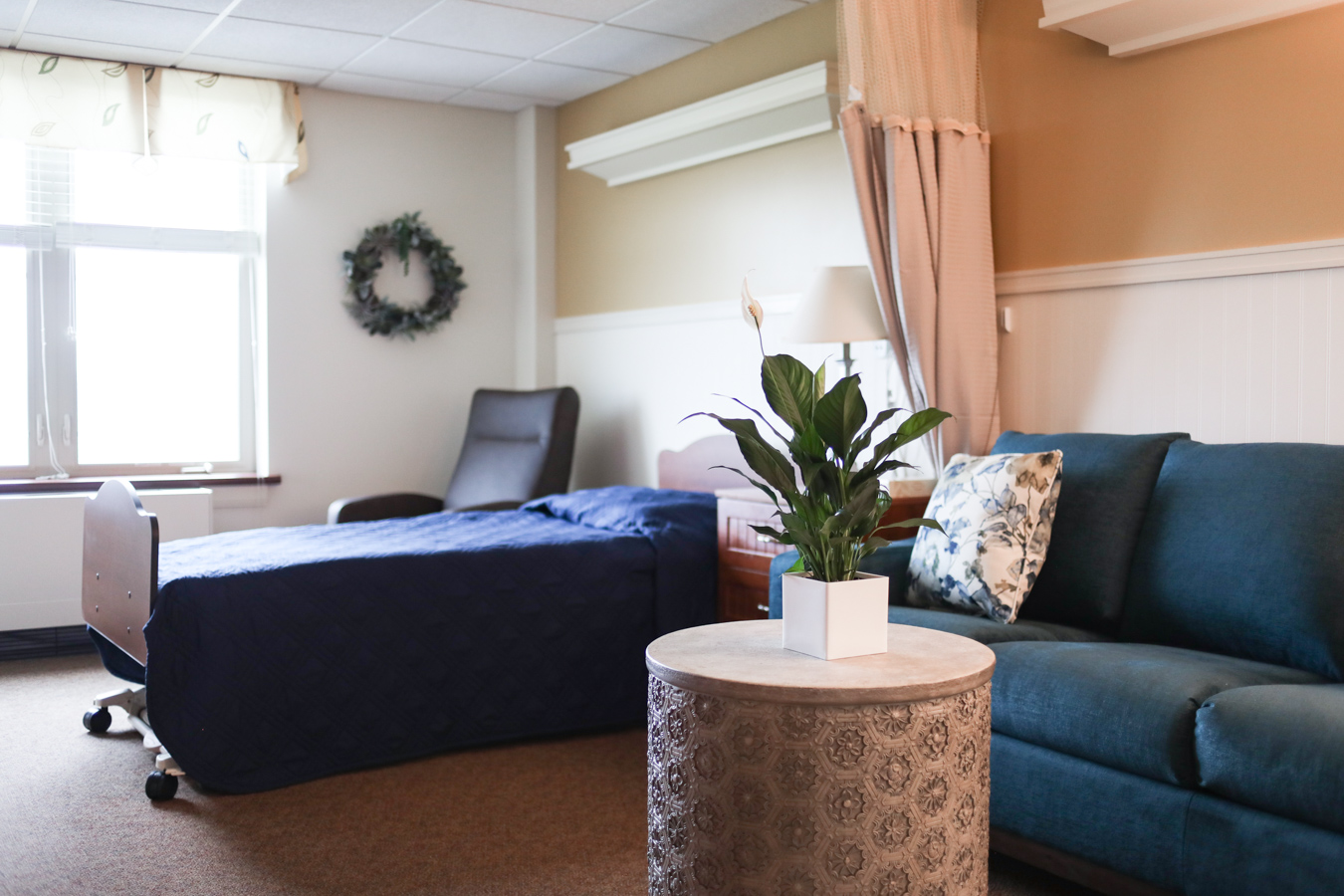 Evergreen
Patients receive end-of-life care in a dedicated neighborhood featuring private rooms and specially trained staff. Each spacious room includes a large pull-out couch for loved ones staying overnight. Patients and families may choose to receive hospice services through Masonic Village Hospice or another approved hospice provider. Visitors can use the kitchen and dining area, private conference space for meeting with care providers, library, kids' room and chapel on the neighborhood, with unlimited visiting hours. There is a designated parking area and an elevator reserved only for those visiting on the neighborhood.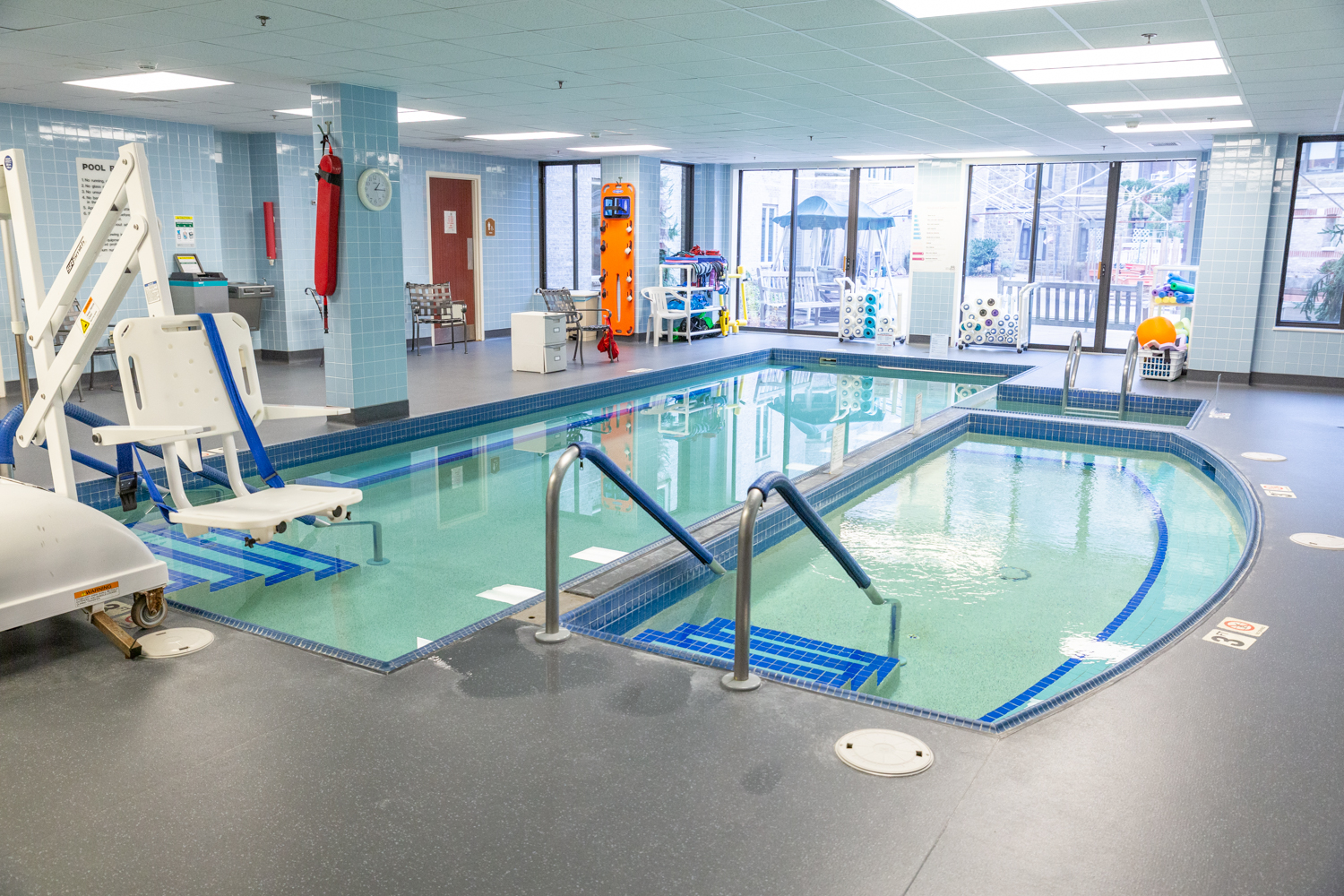 On-Site Clinical and Therapeutic Services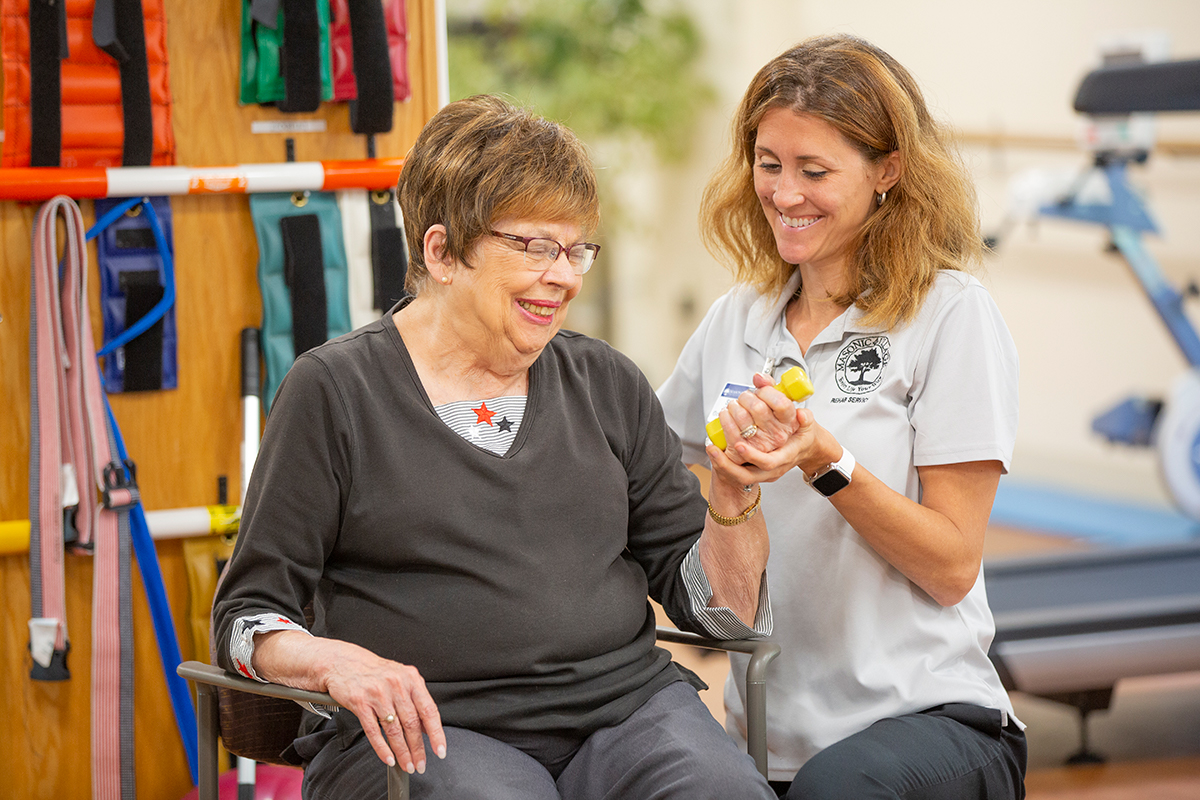 Short-term Rehabilitation Services
Our Transitional Care Unit for inpatient short-term rehabilitation, within the Masonic Health Care Center, helps you fully recover from an injury, illness or orthopedic surgery and returns you home quickly.